KOSMO CAPITAL:
A GLOBAL
DIGITAL ASSET
TOKENISATION
PLATFORM
'FOR THE PEOPLE'
A global multi-blockchain network for:
- tokenised bills of exchange
- tokenised assets
- complex smart contracts
- fast settlements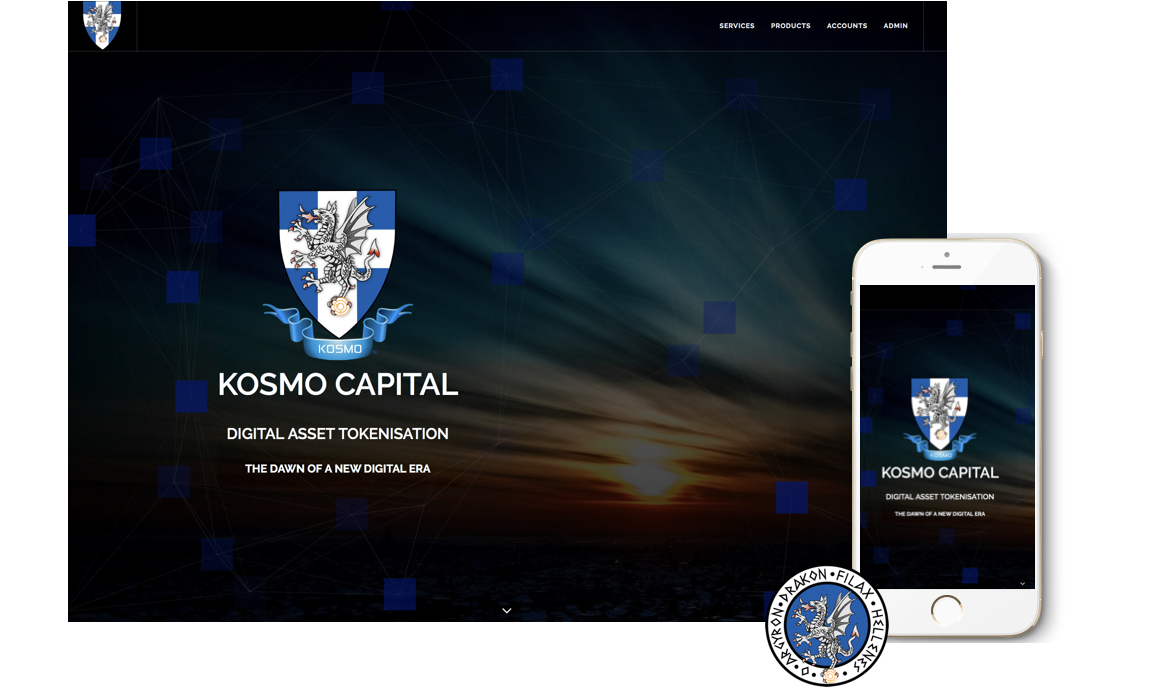 one global integrated digital solution for
DIGITAL ASSET TOKENISATION
technologically advanced network
KOSMO CAPITAL aggregates resources into one global network
Private Partner Network
Permissioned & Restricted
Restricted partnerships invited by KOSMO CAPITAL. Only Certified Digital Partners (CDP) who receive specialised training are provided with access tools to create smart contracts and tokenisation rights.
Hybrid Blockchain Core
Powerful Performance
The KOSMO CAPITAL Hybrid Blockchain technology increases the speed of transaction confirmation, maintains low operating costs and provides multiple layers of data security.
Digital Bridge Converter
Bidirectional Liquidity
Physical assets are converted into Digital Tokenised Domain. All Certified Digital Partners (CDP) are trained on operational procedures and administrative process to access the Partner Admin Portal.
Efficient Tokenisation Process
Digital Domain Assets
Certified Digital Partners (CDP) create the digital tokens, of the physical assets, via the Digital Bridge Converter (DBC). Each physical asset is assessed and verified prior to tokenisation.
Active Participative Marketplaces
Global Payment Process
Global Electronic Payment Processors (EPP) are already interconnected to the KOSMO CAPITAL network. Transactions across international borders are fast, secure and exceptionally low cost.
Multi-Partner Participation
kosmoCOIN Providers
Predefined smart contracts are activated for the assigned asset attributes. Global Certified Digital Partners may become KOSMO CAPITAL network node host as well as service providers.